Background
APARC is established with an aim to undertake Planning and Research oriented assignments in different development sectors. The Directors of APARC have a proprietary concern in the name of Atharva Architects that implemented more than 200 projects (Under special MOU with PRUDA, AIILSG) since 2004.
Vision and Objectives
Bridging the gap of planning and local action through Policy, Research and Appropriate Planning interventions for Sustainable Development
APARC provides services in Urban and Regional Planning with enhanced technical support. It facilitates projects providing extensive resources, end to end services and solutions, constant field and office support. With cohesive environment, exchange of ideas and long terms relationships with clients, together it achieves stimulating innovative solutions.
Our mission, simply stated, is to offer exceptional planning and design services through creative amalgamation of human need and environmental stewardship. APARC has executed large to very large scale projects through Mobile Based Applications and development of Web Based Server for Management Information System (MIS).
Team
Team APARC consists of multidisciplinary young and experienced professionals comprising of Urban and Regional Planners, Management Graduates, Environmental Planners, Municipal Finance Experts, Socio-Economic Experts, Engineers along with an Experienced Survey Team supported by innovative IT team giving it a competitive edge.
Team APARC has played wide-ranging roles in Perspective Planning, as Reform Implementing Agency, Consultant, Third Party Inspection Agency, Advisor in Policy Formulation, Project Management and Training Unit (PMTU), preparation of Guidelines for various Government Acts and Rules in different areas ranging from Property Tax to Street Vending along with many other streams of Development Planning. It has efficiently provided coordination and back office support to various departments.
Mr. Ajay Agrawal
Managing Director
Urban Planner and a Law Graduate
Mr. Ajay Agrawal, is an Urban Planner, a Law Graduate, and an Architect. He is involved in undertaking projects related to Urban and Regional Planning since last 18 years. With his experience and versatility in the sector, he has successfully executed more than 200 projects in the said field. Under his proprietary – Atharva Architects, he executed most of the projects undertaken by PRUDA.
Mr. P. K. Ghosh, IAS retd
Director

Mr. P. K. Gosh is an officer with long experience in the field of Urban Administration including planning in different regions/ cities of India. He is actively associated with Urban Planning and issues relating to Urban Planning after retirement. An able administrator, he is also experienced in the administration of Heritage Regulations and Management Practices.
Mr. Utpal Padia
Director
Retd. Dy. MC, Ahmedabad Municipal Corp.

Mr. Utpal Padia holds an MBA, Master in Science in Statistics, Operation Research and Econometrics from Gujarat University and Masters in Urban Development Planning, Development Planning Unit, University College London. He has over 36 years of experience in Statistics, Planning and Urban Governance in administration, management transportation and finance through his association with Government of Gujarat and Ahmedabad Municipal Corporation, where he retired as Deputy Municipal Commissioner. He has widely contributed to Development Plans, Control Regulations, Water Supply, Sewerage, Storm Water Drain, STP, BRTS, road & bridges, solid waste management, e-governance, SCADA projects, EWS housing under JnNURM. He was the Executive Director, Ahmedabad Janmarg Limited and implemented first full BRT system in India at Ahmedabad that received many national and international awards.
Dr. Gauri Trivedi, IAS retd.
Project Advisor

Dr. Gauri Trivedi is a retired IAS officer of the Karnataka Cadre. She has done her Masters and M Phil from JNU, New Delhi in the field of Political Science. She holds a PhD in Development Administration from IDS Mysore and ISEC Bengaluru. She has also done her PGPPM from IIM Bengaluru. Her interests are in Public Policy, Social Development, and Public Administration.
Dr. Santosh Shukla
Project Advisor
Dr. Santosh Shukla is a retired academician from Dr. Hari Singh Gour Central University. With over 42 years of teaching, he specializes in Industrial Geography, Research Methodology, Environmental Management and Rural Development. He was also Director of Population Research Centre (Ministry of Health & Family Welfare, GoI) and Institute of Distance Education, Dean, School of Applied Sciences to name a few. He is also a resource person with various Academic Staff Colleges of UGC. He has written over 8 books, 50 research papers, edited various Reading Materials, guided 22 persons for PhD Degrees, accomplished many UGC Research Projects, organized and participated in many National and International Conferences, Seminars and Workshops.
Dr. Swati Kothary
Project Advisor
Environmental Planner
Dr. Swati holds a PhD from MS University of Baroda, PG in Environmental Planning and Graduation in Construction Technology from CEPT University, Ahmedabad along with Post Graduate Diploma in Environmental Law from NLSIU, Bengaluru. Since 2000, she has worked with government, private & not for profit organizations. She has lead high-impact projects across diverse audiences, functions and special interest groups. Deeply passionate about Sustainable Development, Inclusive Planning and assessment of urban/ rural/ natural and social resource management, governance and regulatory mechanisms, she is skilled in Evaluating Policies, Programs, Systems, Processes and Procedures at local, state, and central level.
Mr. Akshay Anand
Associate Director (Projects)
Dip. In Rural Management
Mr. Anand is an engineer by profession and has been trained in management as his second expertise. In his 8 years long stint with us, he has led the execution of several projects in the area of research, documentation, large-scale socio-economic, country-wide surveys both for Govt. of India and State Governments. He also holds the distinction of being nominated as an Expert in 112th Amendments of Constitution of India by Government of India. Mr. Anand has contributed effectively in research study and documentation to his credit for an illustrative array of clients including UNDP, National Institute of Urban Affairs, World Bank, and Asian Development Bank apart from regular contribution to State Governments. His core expertise are project formulation, implementation along with monitoring and evaluation of a project on physical and financial fronts. He has acquired the skill of planning, coordinating and executing a number of projects on decentralization based on reforms and policies envisaged under 74th Constitutional Amendments for empowering Urban Local Bodies in India.
Mr. Harsh Padhya
Dy. Director (Projects) 
Environmental Planner
Mr. Harsh Padhya, with Masters in Planning (Environment) and Bachelors in Environmental Engineering, is working with this organization since its inception. He has undertaken multiple assignments related to Urban and Regional Planning, Environmental Planning, Socio-economic Surveys, Database Management and Analysis. With more than 4 years of experience in the field, he is actively involved in the development of the organization.
CA Trushar Shah
Project Advisor
Mr. Trushar Shah, with an experience of over 11 years as CA has contributed to academics and professional fields alike. Implementation of Accounting Reforms and Accrual base double entry accounting system for ULBs, Preparation of City Development Plan, Detailed Project Reports, Project Management and Training on Municipal Accounting are some of his areas of work along with contribution in Fixed Assets Inventory and Valuation for various projects.
Mr. Ketan Patel
IT Expert

Mr. Ketan Patel is B.E. (Mechanical) from L.D. College of Engineering, Ahmedabad and PG Diploma in Advance Computing from Center For Development Of Advanced Computing (CDAC-Govt. Of India Enterprise). He is an expert in the fields of Programming Languages, Server Technologies, Database Management, Operating Systems and Web Scripting Languages. He is also Director, Techgrains Technologies Pvt. Ltd., Vadodara. He has Developed Mobile Applications, Web Based Application and online assistance for the different type of projects.
Vijay Gangani
Project Advisor
Mr. Vijay Gangani has training and experience in Urban and Transportation planning. He obtained his Master's in Transportation Planning & Engineering from the University of Leeds, UK and Master's in Urban Planning from CEPT University, India. In addition, he is LEED GA and Cert. Integrated Urban & Transport Planning (WBI). As an Urban & Transportation planner, he has more than 15 years of international experience on urban projects in India, Oman, UAE, Qatar, Saudi Arabia, Algeria, and Bhutan. He has worked in a multidisciplinary environment and coordinated with public, private and non-profit clients to align transportation and land use decisions.
Priya Mishra
Project Manager
Urban and Regional Planner

Ms. Priya Mishra holds a degree in B.Arch. from School of Planning and Architecture, Bhopal and Masters degree in Urban and Regional Planning with specialization in Landuse Planning from CEPT University, Ahmedabad. As a Project Manager at APARC she is currently involved with various ongoing projects at the organization.
Sneha Agarwal
Research Assistant
Urban Planner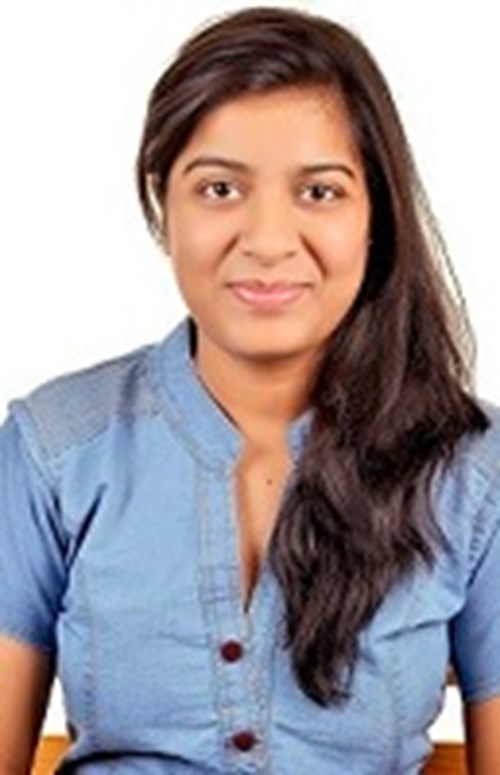 Sneha has done Masters in Urban and Regional Planning from Saurashtra University (2018) and Civil Engineering from GTU (2016). As a research assistant at APARC she is currently involved with various ongoing projects at the organization.
Anand Panchal
Research Assistant
Urban and Regional Planner
Mr. Anand Jayvadan Panchal holds a graduation degree in Architecture from School of Architecture Vadodara Design Academy, Vadodara affiliated to Gujarat Universityin 2011 and Post-Graduation degree in Urban and Regional Planning from CEPT University, Ahmedabad2015.As a Research Assistant at APARC he is currently looking after various ongoing projects at the organization.
Sunny Panchal
Project Assistant
Mr. Sunny Panchal, with Master of Science (Information Technology) and Bachelors in Computer Application, is working with our organization as project assistant since its inception. He has been working on Database Management and analysis of various ongoing projects at the organization.
Board of Directors
Mr. Ajay Agrawal
Managing Director

Mr. P. K. Ghosh, IAS retd
Director

Mr. Utpal Padia
Director
Retd. Dy. MC, Ahmedabad Municipal Corp.

Ms. Rinku A. Agrawal
Director
APARC in news
Training on Integrated Capacity Building Programme
Homestay Training and Awareness Programme Under 'Homestay Policy'